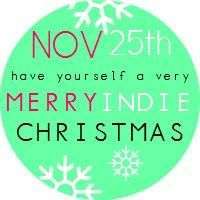 Wow. I can't believe that Christmas is only 1 month away. There is still so much I have to do… buy decorations, decorate, bake, buy gifts, wrap gifts, attend all the holiday parties… the list is ever growing, and it never seems to end.
One thing I look forward to each Christmas is making my family & friends gifts. From Shadow Boxes, Christmas Granola, and my Digital Prints, I have given my family a wide range of homemade gifts.
This year I found inspiration in simplistic shapes, clean white, and of course, sparkles….
Clay Snowflake Ornaments
What You Need: air dry clay, snowflake stamps, white paint, sparkles, ribbon, gift tag.
The Process: Start with a small amount of clay. Flatten it out with a rolling pin. Using a circle cookie cutter or rim of a glass, cut circles out of the clay. Smooth the edges if needed. Press different sizes of snowflake stamps gently into clay. Let air dry for at least 24 hours. Paint white and sprinkle with sparkles. Hang with an iridescent ribbon.
Simple and pretty.
~~~~~
A special thanks to Casey Wiegand, Danielle, Kate and Janel for hosting this Follower Fest!
This post is also linked to: Centsational Girl's DIY Ornaments + Holiday Craft Link Party.